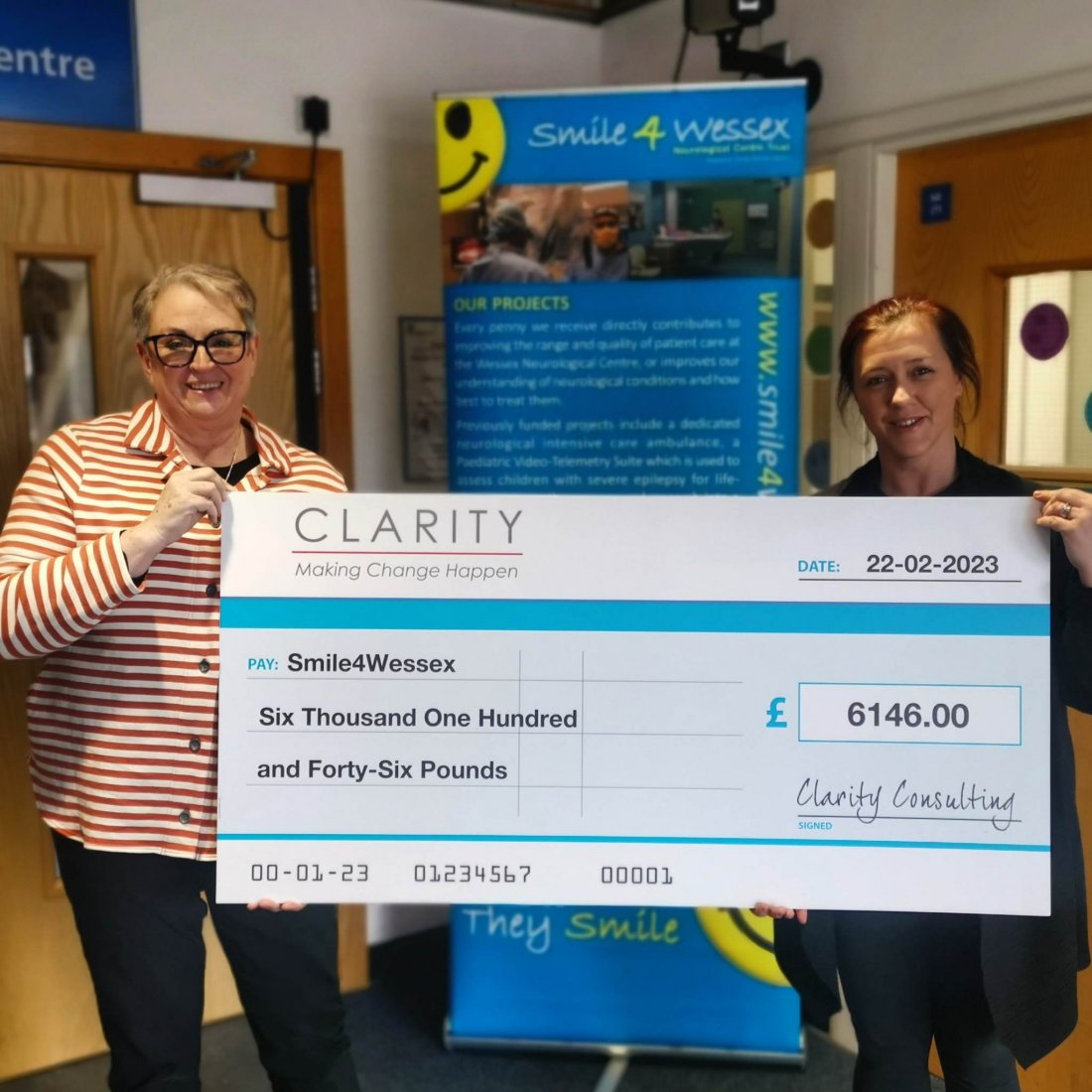 In 2022 Smile4Wessex were honoured to have been selected as Clarity Consulting's chosen Charity of the Year. They chose to support us in memory of one of their founding partners, Mark Smith, who was treated at the Wessex Neurological Centre but sadly passed away on the 21st June 2019.
Mark originally previously worked in the NHS, originally as a Registered Nurse, before setting up the Healthcare Consultancy Company with his business partner, where he mentored and shaped the lives of many.
The Clarity team undertook various events and fundraising challenges throughout the year, including a Charity Golf Day at Wyboston Lakes, and we were pleased to welcome Lynne Smith and Catherine Grant to the Wessex Neurological Centre recently, where they presented us with a cheque for £6,146 from all theit fundraising , which is incredible!
We are truly grateful to Clarity Consulting for choosing to support us and for all their fundraising efforts.